Premier Loft Ladders is an established supplier of premium wooden loft ladders and retractable (concertina) aluminium loft ladders. Our products are suitable for use in a wide variety of situations. Such as beautifully designed wooden ladders providing safe and easy access to a loft or attic space. Or electric loft ladders offering convenient access to roof-tops via highly insulated weather resistant hatches. Over the years Premier Loft Ladders has become the preferred choice of architects and building industry professionals throughout the UK. We will always offer the very best technical and design advice to both the architectural and construction industry as well as the residential market.
Premium loft ladders for a wide range of applications
Loft and attic ladders from Premier Loft Ladders are widely used throughout the construction industry.  Applications include both new buildings and refurbishment/renovation of existing buildings. Our retractable concertina ladders are compact and easy to use. As a result, they are widely used for access onto flat roofs and into plant and boiler rooms. Other options can include electrical operation, fire rated casings and access into vertical openings or onto mezzanine floors. As such, many of the UK's leading architects and construction companies choose our loft ladders.

Explore our Product Range page for full details of what Premier Loft Ladders can offer. Alternatively, visit our Commercial page for recommended products and relevant information for commercial building projects. Or for residential / domestic projects you can view recommended products on the Residential page.
For details of how we have helped customers find solutions to often very challenging projects, please read some of our loft ladder reviews and case studies…
All our wooden loft ladders and aluminium concertina ladders are manufactured from high strength and fine quality components
Our manufacturing partners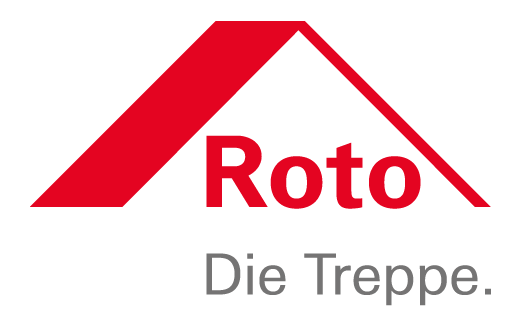 Roto Frank Treppen GmbH
Innovation and perfection characterise Roto Frank Treppen, formerly known as Columbus Treppen. In fact, they invented the retractable concertina stairway. Since then they have created products that continue to set the standard for ease of use, stability and reliability. What is more, Roto Frank Treppen will not compromise on quality; "Only the best is good enough. And we guarantee that."
Premier Loft Ladders are the main UK dealer for Roto Frank Treppen.  All of our aluminium concertina and wooden loft ladders are manufactured in the original Columbus factory to EN 14975 (DN 4570) standards.  They are made from high strength and high quality components, which continue to meet and exceed every new requirement. Most notably those standards relating to safety and energy efficiency.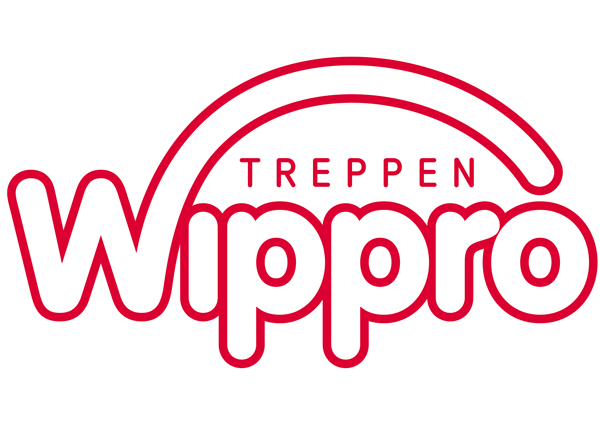 Wippro GmbH
'Maximum comfort, optimum use of space and the highest safety standards' define Wippro attic stairways. With over sixty years of experience, Wippro offers a range of high spec loft ladders featuring very high thermal insulation and up to 120 minutes of fire protection. Furthermore, the innovative Klimatec 160 is certified by the Passive House Institute for use in passive buildings.

Skylark Attic Stairs
Premier Loft Ladders are very pleased to offer Skylark electric folding attic stairs. Their innovative product makes accessing a loft very easy. Skylark attic stairs are therefore particularly good for those wishing to turn this valuable space into rooms, such as an office, games room, etc.
We supply loft ladders to customers throughout the world
Worldwide Delivery
We supply loft ladders to customers throughout the world. Destinations include, Canada, Dominica, France, Ghana, Gibraltar, Ireland, Jordan, Kenya, Philippines, Spain, Sweden, Thailand, Turks and Caicos Islands, United Arab Emirates and United States. The type of international projects we work on vary significantly and often require customised ladders. For example, Premier Loft Ladders have supplied an Isotec fire rated loft ladder with galvanised finish, complete with a flat roof access hatch, for a maritime project in the Caribbean. We also have repeat orders for a custom version of the Elite loft ladder for use on a flight simulator.
For further information or quote for an overseas loft ladder delivery, please contact us.
HELP
Can we be of help?
If you require help in choosing the right loft ladder, would like to discuss your application, arrange a site visit or request further information, please do not hesitate to contact us…
Telephone No: 0345 9000 195    Email address: sales@premierloftladders.co.uk