How do you recognise a 'heavy duty loft ladder'?
Anyone can say they offer a heavy duty loft ladder, but what does it really mean? Well, the first thing to look for is whether or not the loft ladder was constructed and tested in accordance with EN 14975. This European standard makes sure that the loft ladder meets a minimum load capacity of 150kg, as well as a variety of dynamic and static load tests. EN 14975 also defines the loft ladder geometry to ensure the safety of its users.
Conformance to EN 14975 is a great start, but it defines the minimum requirements. When choosing a heavy duty loft ladder, you want a product that exceeds these standards. Look for high strength loft ladders that are designed to meet a higher load capacity. Such as our Supreme and Elite loft ladders, which have a load rating of 200kg per tread and an overall capacity of 500kg/m2. Also check that they come with a warranty. In addition, wide steps are often beneficial – read our Wide Loft Ladders article for more information and advice on this subject. Finally, choose a heavy duty loft ladder that is rigid and does not flex during use.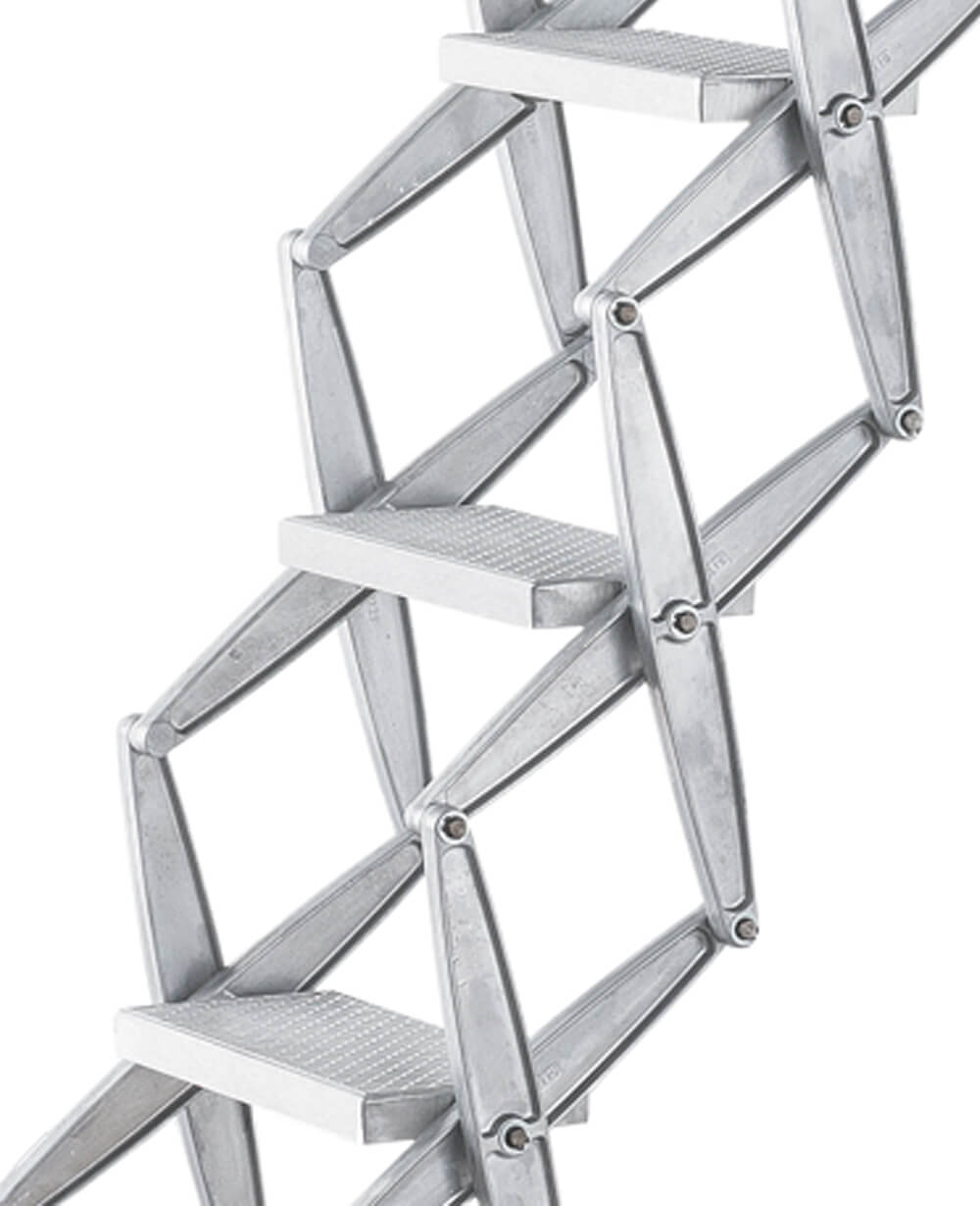 Heavy duty concertina loft ladder. Load rating of 200kg per tread.
There are several styles of heavy duty loft ladders, including sliding aluminium ladders, folding wooden loft ladders or retractable loft ladders. Each have merits and cater for various budgets. For ease of operation and minimal protrusion into the space above the hatch, we recommend either retractable aluminium loft ladders or folding wooden loft ladders.
Industry proven
Premier Loft Ladders have been supplying heavy duty loft ladders to customers throughout the UK and overseas for over a decade. Furthermore, our industry proven products for the commercial/industrial market are manufactured in Germany by Columbus Treppen. They are renowned for their quality, reliability and energy efficiency. As such, our heavy duty loft ladders combine carefully selected materials with precision construction for perfect operation many years after installation. In fact, the Columbus Treppen loft ladders come with a 10 year operational guarantee.
Our heavy duty loft ladder product range
The following loft ladders are recommended for their strength, durability and ease of operation.  The Supreme is our most popular product and available with a wide range of options to suit every need.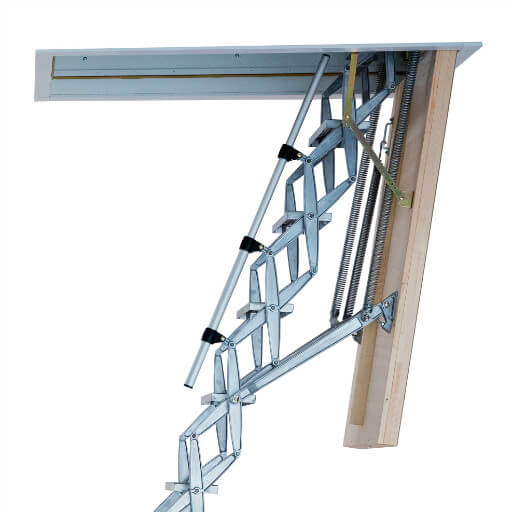 High strength, heavy duty loft ladder, with a load capacity of 200kg per step
Easy to operate
High energy efficiency of 0.58 W/m2K
Fire rated versions available (F30, F60 or F90)
Large steps/treads for safety and convenience
Made-to-order to meet your exact specification
Electric version available for the ultimate in convenience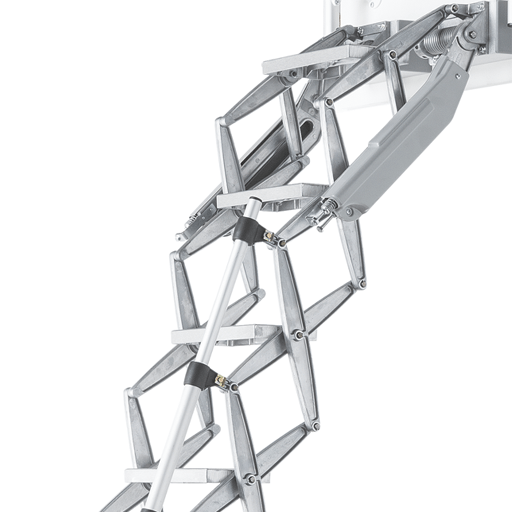 High strength, heavy duty loft ladder, with a load capacity of 200kg per step
Ideal loft ladder for a renovation project or for fitting into an existing hatch box
Suitable for small ceiling openings
Easy to install
Easy to operate
Large steps/treads for safety and convenience
High strength, heavy duty wooden loft ladder, with a load capacity of 180kg per step
Sets the standard for wooden loft ladders in energy efficiency, long-lasting quality and ease-of-installation
Highly insulated (U-value of 0.60 W/m2K) and airtight seal
Available in standard sizes or made-to-measure to meet your exact specification
If you have any questions about our heavy duty loft ladder range, or would like to discuss your project, please get in touch…