Company overview
Based in Ireland, Skylark Attic Stairs was founded in 2012 by three visionary engineers. Their idea was simple; develop an innovative product to give easy access to the most under utilised space in the home, the attic. As a result, the Skylark fully electric remote control attic stairs was born.
Skylark continue to develop and enhance the product, while at the same time the company is expanding to increase production and help drive further innovation. Currently two versions of Skylark Attic Stairs are available. The most popular is the fully automatic electric folding attic stairs, which require no manual effort. Also available is the semi-automatic attic ladder. This model features an electrically operated hatch, but requires the ladder to be unfolded manually.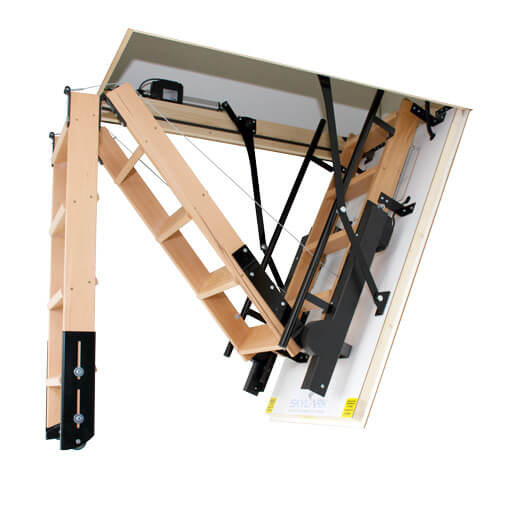 Quality
Skylark Attic Stairs strongly believe in providing their customers with the highest standard of craftsmanship and quality components. Such as beech hardwood and 5mm steel brackets. Furthermore, all timber used in Skylark Attic Stairs is from renewable forests. Their products are manufactured to BS EN 14975:2006.
Products are supplied with a manufacturer's 10-year parts warranty.