Commercial Grade Attic Ladders
Premier Loft Ladders offer a range of commercial grade attic ladders for export to the USA and Canada…
Our range of commercial grade attic ladders meet the highest quality standards.
We offer a full range of CAD drawings and technical data to help make it easy for you to find the right product.
We offer a range of options to achieve the highest levels of energy efficiency and fire resistance.
Products include scissor style, electric, folding and fire rated attic ladders.
Heavy duty load ratings of up to 550lb (250kg) per tread.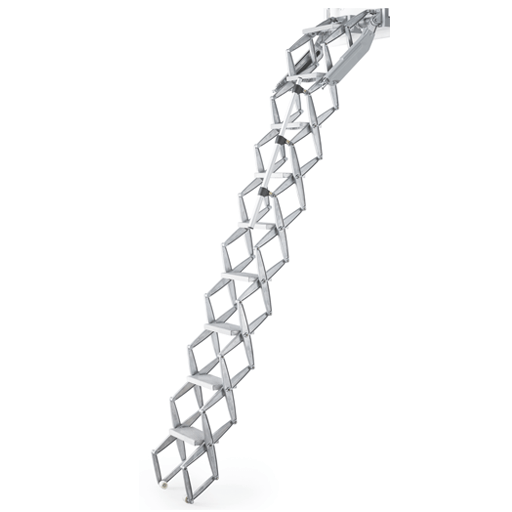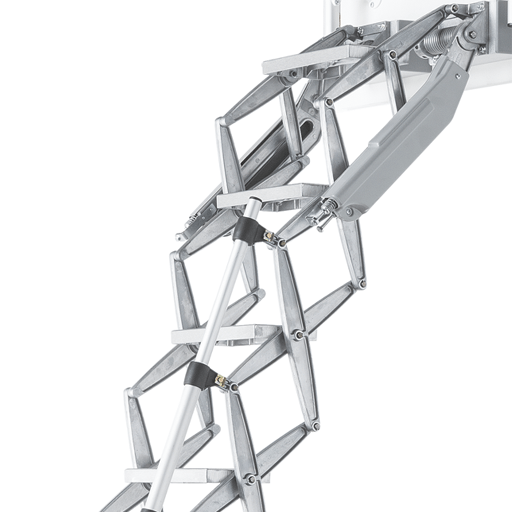 The ideal ladder for a renovation project, replacement of an old loft ladder or for fitting into an existing hatch box
Suitable for small ceiling openings
Easy to install
Easy to use
High strength, heavy duty commercial attic ladder (440 lbs per step)
Large steps for safety & comfort
Available with a high backboard for high ceiling voids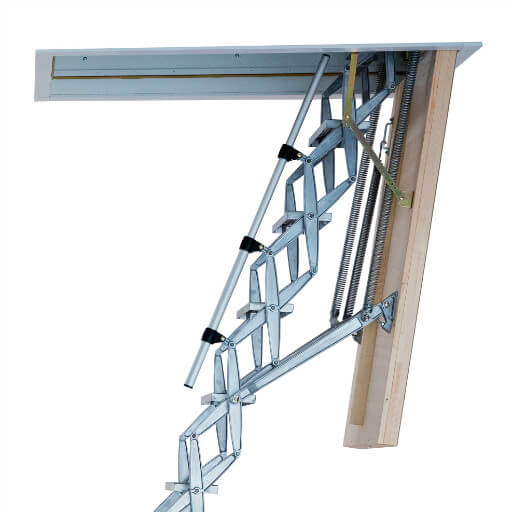 High strength, heavy duty commercial attic ladder (440 lbs per step)
Easy to operate
High energy efficiency of 0.58 W/m2K
Can be specified with 30, 60 or 90 minute fire rating
Available with a low-noise electric motor for the ultimate in convenience
Made-to-measure to meet your exact specification, with a wide-range of accessories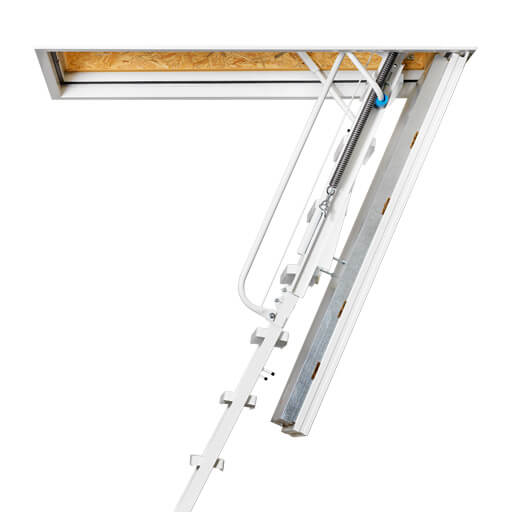 Fire resistant attic ladder and hatch box – certified to either 30, 60, 90 or 120 minutes
Folding Steel ladder with white powder coat finish
Load capacity of 550 lbs per step
Excellent energy efficiency of 0.33 W/m2K
Available in standard sizes or made-to-measure to meet your exact specification
Based in the United Kingdom, Premier Loft Ladders supply attic ladders to customers throughout the USA and Canada. We can organise delivery direct to your address or for collection at your nearest airport. Shipping costs vary significantly, subject to the chosen ladder and delivery address. As such, we prepare a quote for each project. Alternatively, we can offer our ladders ex-works for collection from our warehouse by your own designated courier.
The type of international projects we work on vary significantly and often require customised ladders. For example, the case study below features a customised scissor style attic ladder for a metal fabrication business in Michigan, USA.
For further information or for a quote, please contact us.
Taking a Bold Step – Commercial grade attic ladder in 'Sulphur Yellow' powder coat finish
Attic ladders do not come any bolder than this stunning Elite, which was finished in a 'Sulphur Yellow' powder coat. Two identical ladders were ordered by US steel fabrication and installation specialists Alloy Construction Service. Safety was a key priority for this project. As such, The Elite attic ladders needed a bright yellow powder coat finish and had to be fitted with two telescopic handrails.
CAD Drawings & Technical Data
Premier loft ladders provide a complete range of drawings (in PDF and DWG file formats) for use during the design or installation stages of your project.  Please visit our Technical Data page for drawings and useful information.  Also, drawings can be found on the associated product pages.
Installation and operation manuals are supplied with all orders, but also available on request. Please contact us for details.
HELP
Can we be of help?
If you require help in choosing the right loft ladder, would like to discuss your application, arrange a site visit or request further information, please do not hesitate to contact us…
Telephone No: 0345 9000 195    Email address: sales@premierloftladders.co.uk