Premier Loft Ladders offer the highest-quality engineered loft ladders and associated products, supported by the very best technical advice. Our customers can be confident that they are getting an access solution as good as the building that it is designed to be used in.
Heavy duty loft ladders and stairways to meet the
high-performance demands of commercial projects
High quality loft ladders and folding attic stairs offering safe,
dependable and easy access for all residential applications

Our product range is suitable for both commercial and residential use. It includes both traditionally-styled wooden attic ladders, as well as easy-to-operate aluminium concertina ladders. We also offer a wide range of specialist products, including features such as fire resistance and electrical operation. Furthermore, we can offer customised solutions for the most demanding applications.
In addition, we have recently expanded our range of Passivhaus Institute (Passive House) certified loft ladders. They feature highly insulated and airtight loft hatches, which are designed specifically for use in sustainable and passive buildings. Also, the high load ratings and durable construction make them suitable for a range of domestic, commercial and industrial projects.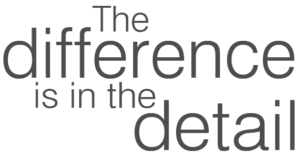 Premier Loft Ladders are strong believers that the difference is in the detail. As such, the carefully selected range of products feature the latest innovations and the highest quality components. This is coupled with the highest levels of service.
What are loft ladders?
Loft ladders provide access to lofts, attics, plant rooms, or even a roof. As such, they come in all shapes and sizes. For example, folding wooden ladders, compact concertina ladders, sliding attic ladders or electrically operated stairs. Furthermore, they are available in a variety of load ratings and with fire rated hatches.
In order to save space, attic ladders are typically installed within the ceiling, concealed by a drop-down hatch. However, they can also be installed into vertical wall openings, although this requires specially designed ladders. For access to a roof, particularly for the purpose of roof-top maintenance, heavy duty retractable ladders are fixed beneath a flat roof hatch or rooflight.
In summary, there is a loft access ladder for all needs and budgets. However, finding the right one for your project can be difficult. Therefore, please explore our solutions by installation type (see below). Also, please click here to read our useful guide for choosing the best product for your project.
HELP
Can we be of help?
If you require help in choosing the right loft ladder, would like to discuss your application, arrange a site visit or request further information, please do not hesitate to contact us…
Telephone No: 0345 9000 195    Email address: sales@premierloftladders.co.uk