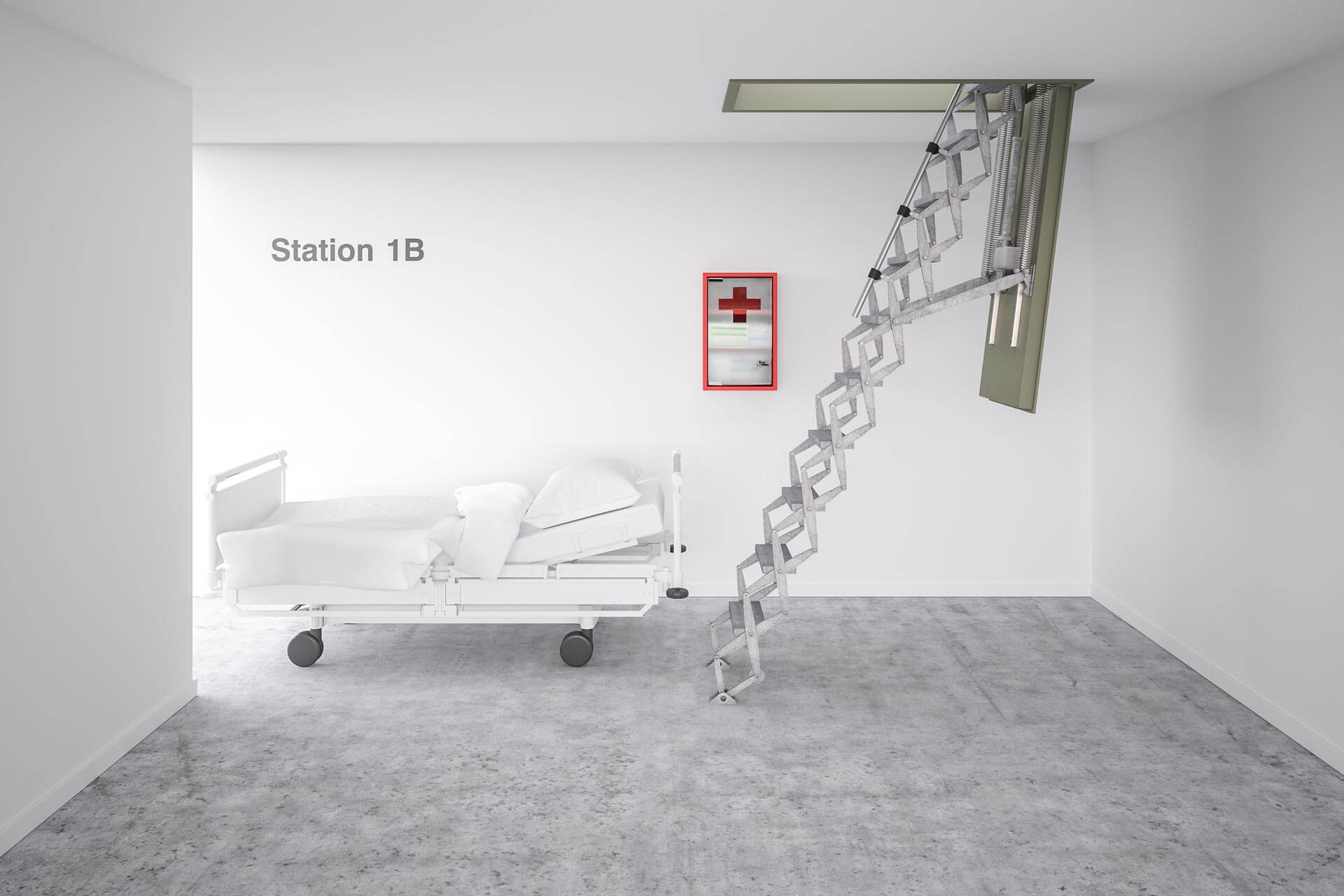 Zig Zag loft ladder for the most demanding projects…
The Supreme zig zag loft ladder has been our most popular product since Premier Loft Ladders was founded in 2003. This is due to the fact it offers heavy duty performance, yet is very safe and easy to operate. The Supreme product family is also very broad. It ranges from the highly insulated wooden hatch box to the 90-minute fire rated steel hatch box, as well as fully automatic electrically operated models.
Benefits of the Supreme loft ladder…
High strength concertina / zig zag loft ladder (200kg per tread)
Very easy to operate
Highly insulated
Large treads
Suitable for very high ceilings
Made-to-measure with wide range of sizes
Fire rated models offering up to 90 minutes protection
Why choose a Supreme zig zag loft ladder
Zig zag loft ladders are particularly popular due to their compact design and suitability to a wide range of applications. The space-saving zig zag ladder takes up very little space when not in use. Therefore, it can be used within a small opening. Also, it can cater for very high-ceilings.
In addition to the above, the Supreme zig zag ladder features high strength and durable aluminium components. This means it will last for many years of regular use. In fact, the Supreme is offered with a 10 year parts warranty.
Another important feature of the Supreme is the ease of use. Although it offers heavy duty performance, the advanced counter-balance system ensures that it is easy to open and close. This means more convenience when using the ladder, but also makes it safer.
Not quite what you are looking for?
If the Supreme loft ladder is not quite what you are looking for, why not consider some of these alternative zig zag loft ladders:
The Ecco concertina loft ladder (pictured here) is designed for use in homes and light-duty commercial projects.  It is great for small loft openings from just 800mm long. Furthermore, the Ecco features an innovative wooden hatch box with a multi-point latching system for an airtight seal all the way around the hatch box. It is also supplied with the WDL sealing and insulating tape around the outside, helping to save time during fitting.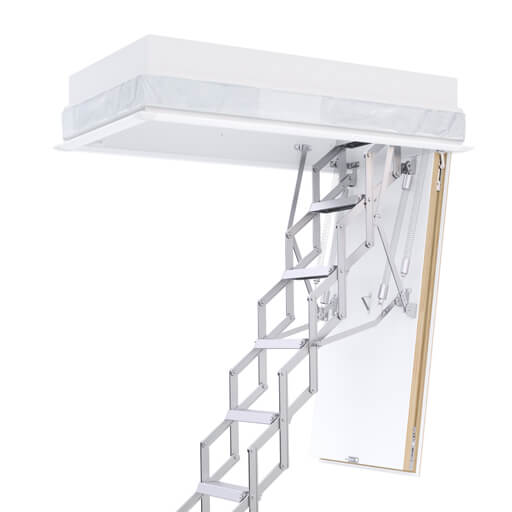 Ecco concertina loft ladder with insulated hatch box.
The Elite Loft Ladder features the same heavy duty aluminium zig zag ladder as the Supreme, but is supplied without a hatch box. As such, it is perfect for fitting above an existing loft hatch, or beneath a roof-light. Also, the Elite very easy (and safe) to operate due to an advanced counter-balance spring system.
The space saving Elite loft ladder can be ordered with a wide range of options and accessories. These include telescopic handrails (supplied with one as standard), powder coat finish, vertical installation hinge and made-to-measure backboards with extra treads.
Why not explore our full range of aluminium zig zag loft ladders…
…or contact us to discuss your requirements.