The Quadro loft hatch and ladder features the latest innovations in loft ladder design and technology…
The result is a thermally-efficient loft hatch and ladder that can be made-to-measure to fit each customer's needs.
The Quadro is one of the most recent additions to the Premier Loft Ladders product range and is available as either a 3-part folding wooden loft ladder (shown here) or a 2-part sliding ladder. The 3-part folding model results in minimal protrusion into the loft/attic above. It therefore saves valuable loft space. The 2-part sliding, referred to as the Quadro 2, is best suited for rooms with higher ceilings (up to 3.34m).
Benefits of the Quadro loft hatch and ladder…
Made-to-measure loft hatch
Highly insulated for energy efficiency (U-value 0.77 W/m2K)
4-point locking trapdoor for an airtight seal when closed (Class 4 certified)
Concealed hinges
Wide treads with anti-slip profile for comfort and safety
Hatch box trap door finished in white on both sides
Pre-drilled hatch box for quick & easy installation.
Made-to-measure
Buildings come in all shapes and sizes. As such, standard-size loft ladders won't be suitable for everyone. The Quadro has therefore been designed to meet the need for made-to-measure loft ladders. Suitable for floor-to-ceiling heights from 1.95m to 3.2m, and for openings as small as 1m x 0.5m. This means that the Quadro is ideal for a very wide range of applications, including a truss roof with 600mm joist intervals.
For those with a particularly high ceiling, the Quadro is also available as a 2-part sliding loft ladder. The Quadro 2 is suitable for ceilings as high as 3.34m.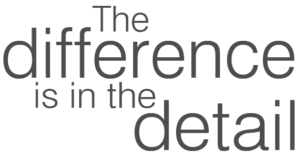 The Quadro benefits from classic wooden loft ladder styling, but it is certainly not old fashioned! Instead the loft hatch and ladder incorporates a multi-point latching system. As a result, the Quadro offers an airtight seal. The hatch achieves a U value of 0.77 W/m²K, which helps to keep in the warmth and reduce energy costs.
Click here to learn more about how to choose an insulated loft ladder.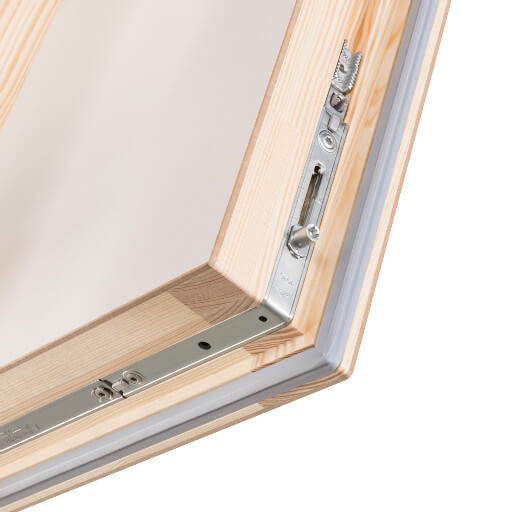 Quadro wooden loft hatch and ladder featuring 4-point locking mechanism for an airtight seal
Quality assurance
The Quadro loft hatch and ladder is manufactured and tested in accordance with  EN 14975 (DN 4570). It is also supplied with a 2-year full warranty and 10-year parts warranty.
Perhaps the Quadro is not quite what you are looking for?
If the Quadro loft hatch and ladder is not quite what you were looking for, why not explore the rest of our range. For example, the Designo offers greater strength and even better thermal insulation. With a load capacity of 180kg per step, it is ideally suited for commercial or heavy-use residential applications. It is also available fully certified for Passivhaus projects.
Alternatively, the Cadet 3 wooden loft ladder and hatch offers a lower cost alternative to the Quadro. It is available in standard sizes only for a quick delivery. The Cadet 3 also has the benefit of wide treads (360mm) and a load capacity of 150kg per step.
Why not explore our full range of wooden loft ladders…
…or contact us to discuss your requirements.