Office Repurposing and Refurbishment
The coronavirus (COVID-19) crisis has had a huge impact on all of our lives, including the way we work. As reported in the media, many people who would ordinarily work from an office have had to adapt to working from home. Furthermore, a large proportion of those people would like to continue working from home for at least some of the working week. This, combined with economic pressures, could result in businesses down-sizing into smaller premises.
In addition, businesses are having to re-organise their office environments to ensure that they remain COVID-safe.  This could include creating more space between desks, greater use of partitioning and smaller working groups (or 'bubbles').
These changes put significant pressure on businesses to re-evaluate how their office space is used. In fact, the Glenigan UK construction industry forecast for 2020-2022 indicates increased activity associated with office repurposing and refurbishment.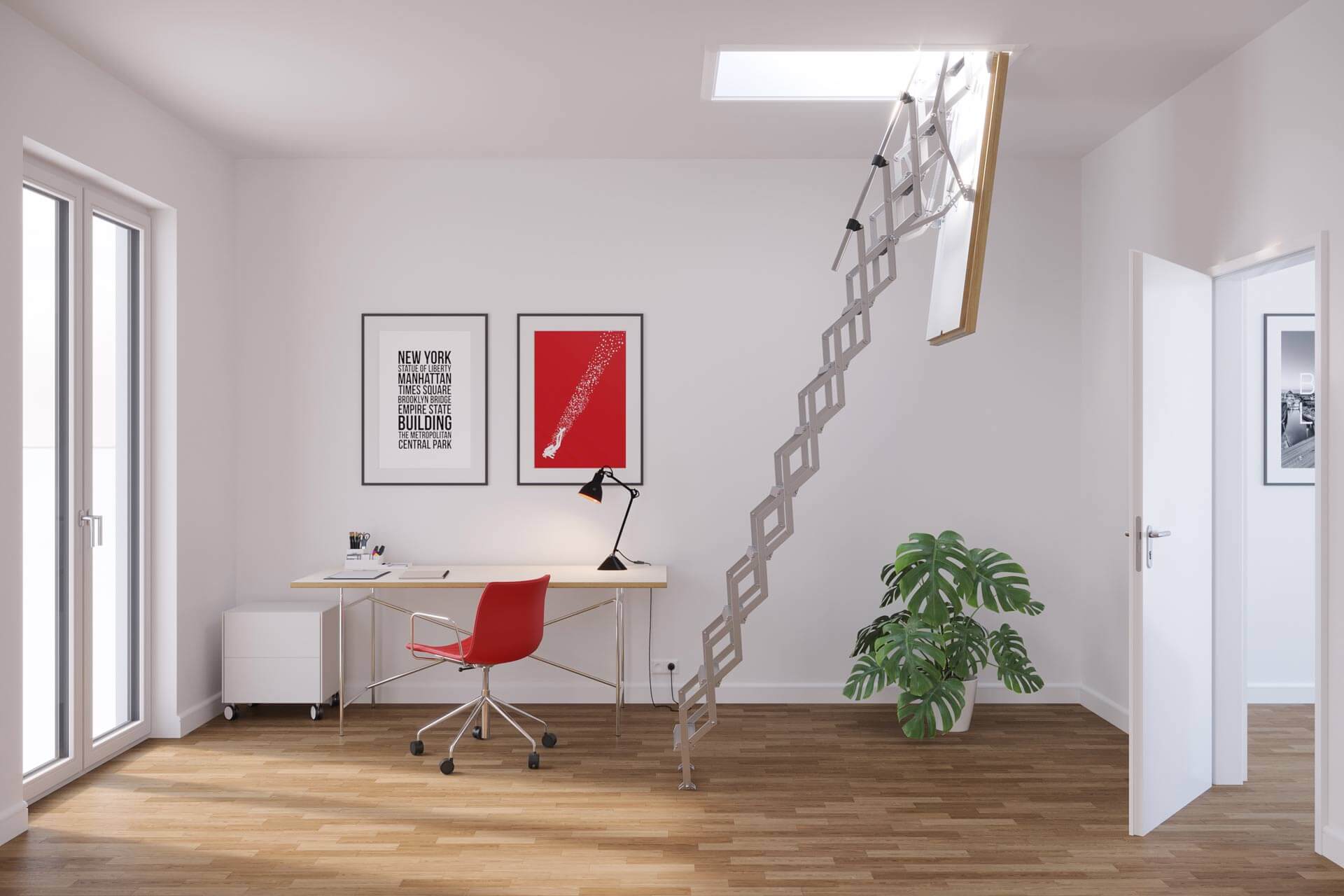 Lofts provide useful storage space for occasional-use office items and equipment.
Making better use of space
Better storage will play an important role for any business looking to downsize or increase floor-space. One way to achieve this could be to make the most of any available loft-space in the office building. This could provide a useful place to store archive documents, smaller office furniture and equipment, or exhibition and promotional material.
Safe and easy access to the loft is key to making the most of this valuable space. Consideration needs to be given to the people who will use the ladder and what will be carried into the loft space. For example, a ladder expected to see regular use by a number of different people should ideally be designed for heavy-duty use. 
 Furthermore, opt for a ladder with large, deep treads and a handrail fitted to at least one side. Ease-of-use is also an important consideration – ideally the opening and closing of the loft hatch and ladder should be fully counter-balanced, or perhaps even electronically operated.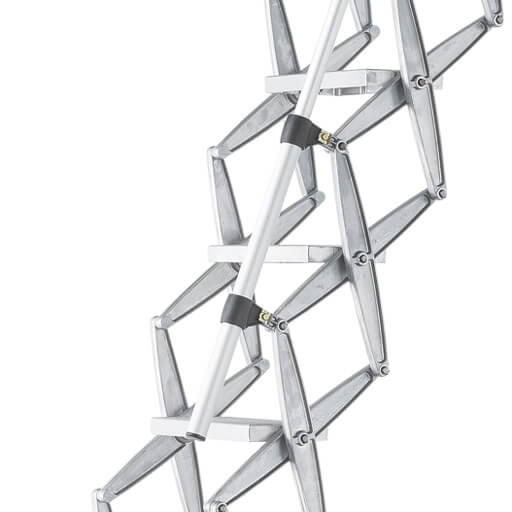 Heavy duty loft ladder with large steps and handrail.
Fire safety
Fire safety should be a key consideration in any office refurbishment or repurposing project. A fire-rated loft hatch and ladder could play an important role in helping to prevent the spread of fire. Furthermore, choosing the right product does not mean that you need to compromise on other important features.
For example, fire-resistant loft ladders are available in heavy-duty options, which provide all the benefits discussed above. Also, they are often highly insulated and include airtight seals. As such, fire-rated loft ladders can help to maintain a comfortable office environment while also reducing heating costs.
Another important aspect of fire safety is ensuring suitable means of escape in the event of an emergency. Loft ladders can provide a very useful solution in these circumstances. For example, a loft ladder could provide a secondary means of escape from plant room or storage space. It can also provide a means of access to, or from, a roof top when used with a flat roof access hatch.
Please get in touch if you need any help in choosing the most suitable loft ladder for your office repurposing or refurbishment project…