Passive House Certified Loft Ladder
The high specification Designo wooden loft ladder offers high thermal insulation and a class 4 certified airtight seal. It is therefore no surprise that it has been certified by the Passive House Institute (Passivhaus Institut) for use in passive buildings. The passive house certified version of the Designo has been slightly modified to further reduce the risk of thermal bridging. These differences are:
Increased hatch box height – minimum of 290mm.
Increased installation allowance, from 20mm to 30mm, with a thicker WDL sealing and insulation tape around the outside of the hatch.
Reduced heat loss
As a result of high quality materials and the latest innovations in technology, the Designo offers reduced heat loss without compromising on aesthetics. As can be seen in the thermal map, the trapdoor is just 620mm thick. In addition, the insulating material is concealed behind durable white panels.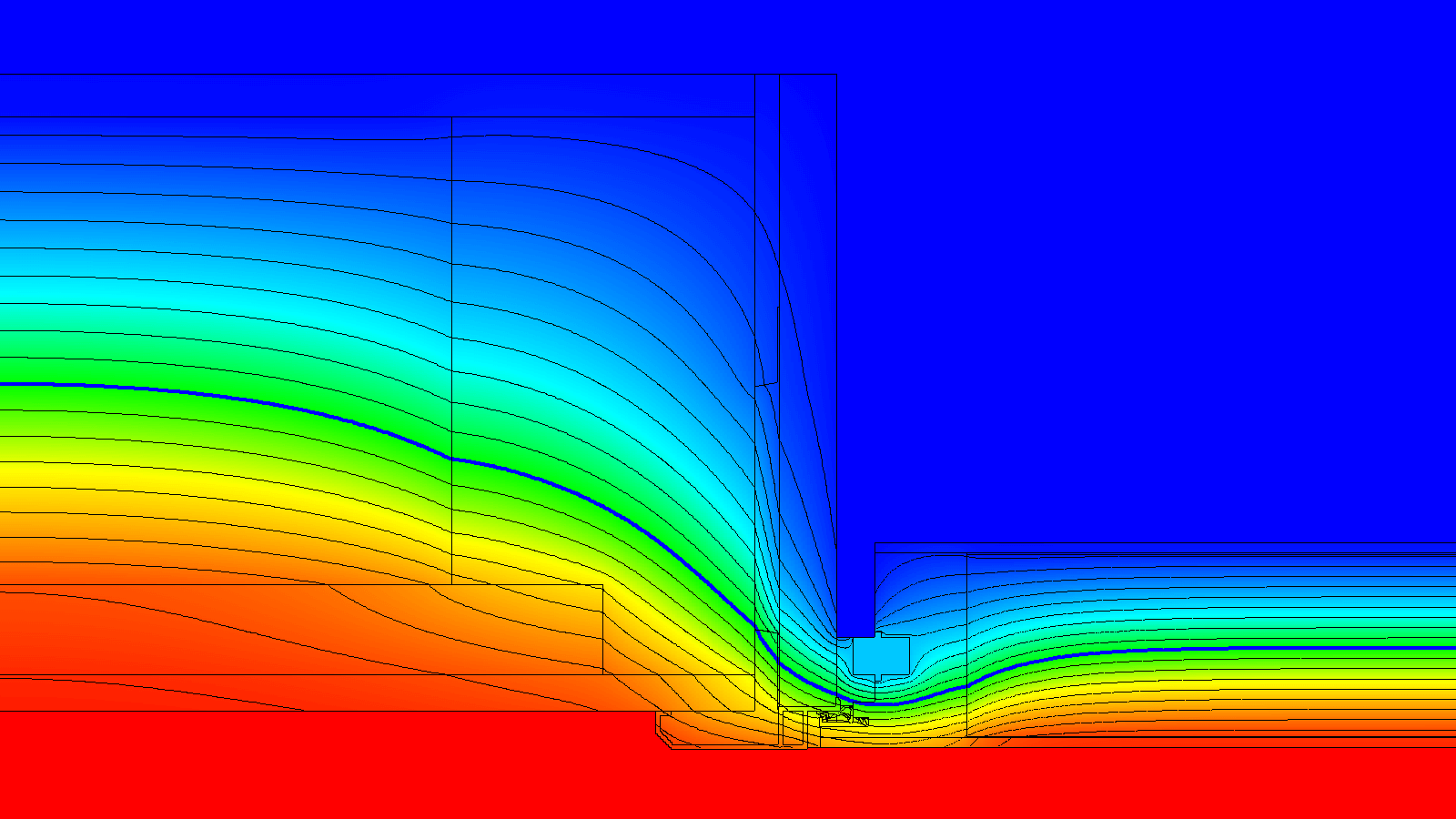 Designo passive house certified loft ladder heat profile.
Good to know
The Designo offers high strength performance. This is because the load of the ladder and its occupant is directly carried by the hatch box (rather than the trapdoor). As such it is rated to 180kg per tread, with an overall load of 420kg/m2. This makes it ideal more demanding residential projects, as well as some commercial/industrial applications.
Furthermore, the Designo features concealed hinges and a discrete, recessed operating latch.  The result is a high quality, seamless finish. It can also be installed flush with surrounding plaster board.