Our Electric Loft Ladder range has grown!
Premier Loft Ladders electric loft ladder range continues to expand with exciting new products such as the Isotec Electric and further enhancements to the existing range, including the Supreme Electric.
New product
Earlier this year we added the Isotec electric folding loft ladder to our range. The Isotec Electric offers 30 minutes of fire protection as standard, but this can be increased to an incredible 120 minutes with a secondary upper cover/hatch. Also, it features a steel ladder that allows for loads of up to 250kg per tread. As such, the Isotec Electric is a suitable for commercial and industrial projects. Click here to learn more about the Isotec Electric loft ladder range.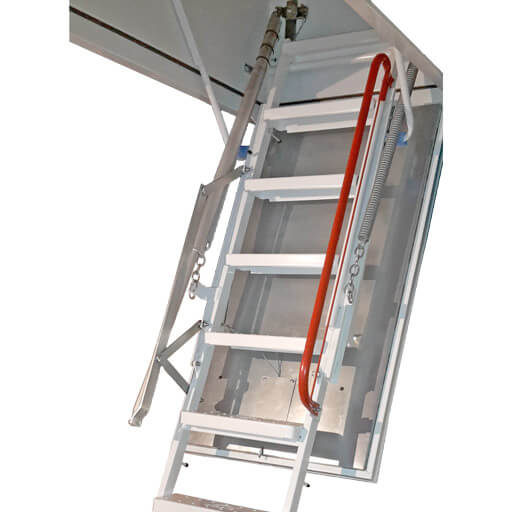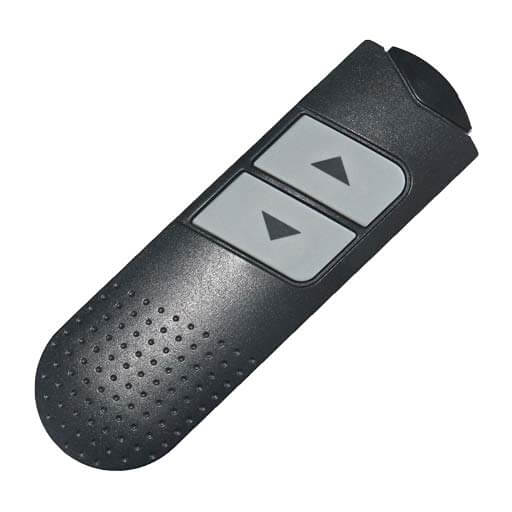 Infrared remote control
All of our electric loft ladder range are available with infrared remote controls. They are supplied as standard with the Skylark, but are optional for the rest of the range. Infrared remote operation offers further convenience and avoids the need for electrical wall switches to be installed. Also, they can be easily hidden away, helping to avoid unauthorised access into the loft (such as adventurous children).
Electric loft ladders for flat roof access
For access to a flat roof in both residential and commercial settings, the Supreme Electric can be specified with a flat roof access hatch. As such, roof-top access is quick and easy. The weather-resistant roof hatch is insulated and features a zinc clad finish (aluminium and stainless finishes are available as options). Click here for more details.