Our Electric Loft Ladder range has grown!
New product
Earlier this year we added the innovative Skylark electric folding stairs to our electric loft ladder range. Because of the attention to detail that has gone into the Skylark's design and manufacture, it is a perfect fit with the rest of our products. In addition, the fully automatic folding wooden ladder makes a great alternative for customers that prefer the aesthetics of wood rather than metal.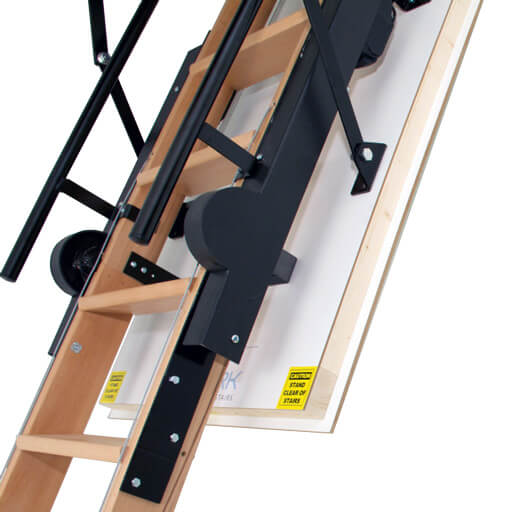 Greater choice for rooms with high ceilings
The Escalmatic electric loft ladder has proven popular since its launch. Further enhancing its impressive specification and excellent value for money is the increased floor-to-ceiling range. The Escalmatic can now be ordered for room heights of up to 3.5 metres. However, if that is still not high enough, the Supreme Electric can be ordered for floor-to-ceiling heights of up to 4.6 metres.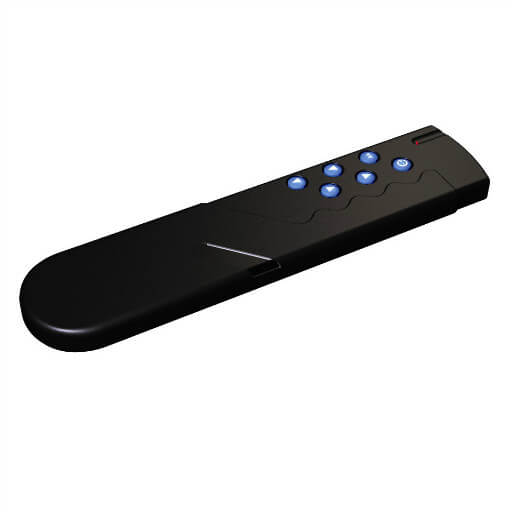 Infrared remote control
All of our electric loft ladder range are available with infrared remote controls. They are supplied as standard with the Escalmatic and Skylark, but an optional extra on the Supreme Electric. Infrared remote operation offers further convenience and avoids the need for electrical wall switches to be installed. Also, they can be easily hidden away, helping to avoid unauthorised access into the loft (such as adventurous children).
Fire rated electric loft ladders
For projects where a fire resistant hatch is required, the Supreme Electric provides the ideal solution. It can be ordered with a steel hatch box that is rated for either 30, 60 or 90 minutes of fire protection. Please contact us directly to discuss your requirements and for a quotation.