What is BS EN 14975 and why is it important?
EN 14975 is a European Standard. It is used within the United Kingdom and the rest of Europe to define the requirements and test methods for loft ladders. It covers all types of loft ladder, including folding, concertina and sliding. Furthermore, it covers topics such as geometry, load, operation, finish and marking.
In addition, EN 14975 exists to ensure minimum levels of safety and quality are met. For example, the Standard defines the minimum load capacity for a loft ladder as 150kg.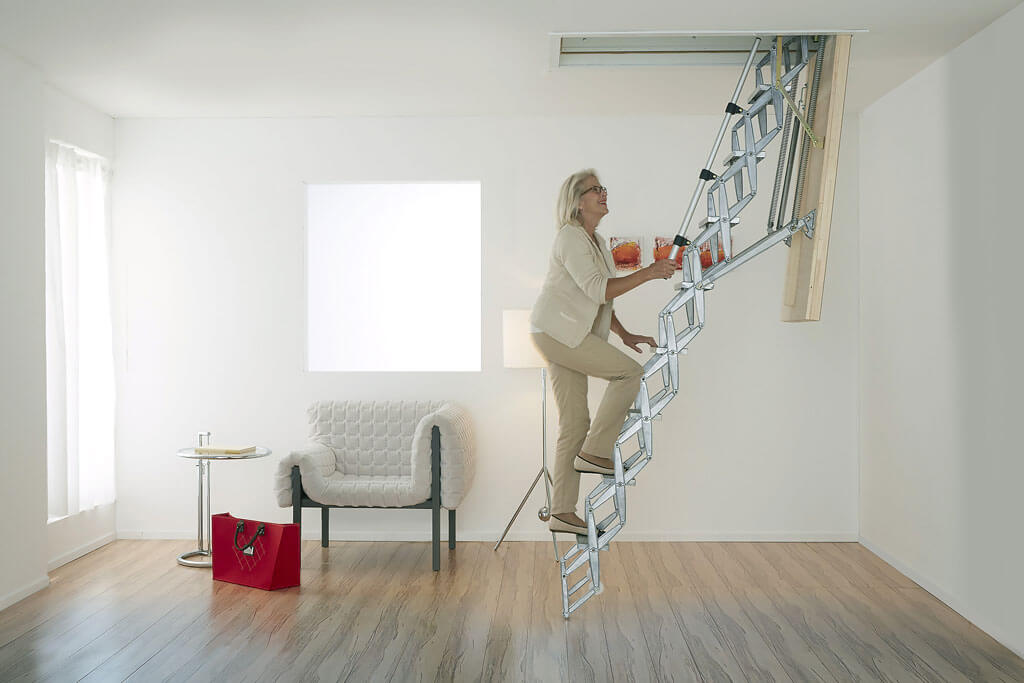 BS EN 14975 ensures that loft ladders, such as the Supreme (pictured here), are safe to use
Do all loft ladders sold in the UK conform to the standard?
No. It is not a legal requirement to conform to the standard. However, architectural plans may specify that the ladder must satisfy BS EN 14975. Also, consumers may wish to make sure that the loft ladder they install in their home meets the standard for piece-of-mind.
Furthermore, many loft ladder manufacturers and distributors will claim that products meet the standard. However, in many instances there may not be a 3rd party accreditation. For example, the Roto Frank manufactured loft ladders supplied by Premier Loft Ladders have been 3rd-party certified by TÜV SÜD in Germany. Similarly, the Skylark has been certified by BSI.
Another point to consider is that although the loft ladder may be sold as satisfying EN 14975, it could be modified/altered either during or after installation. Also, modifications could invalidate any warranty that comes with the ladder. Therefore, it is always important to follow the manufacturer's installation instructions and consult your supplier before making any alterations.
Where can I get more information?
We are often asked if we can send information contained within the standard, or a copy of a particular section. Unfortunately, we cannot support such requests. Instead, we encourage anyone needing more information about BS EN 14975 to acquire a copy of the standard from the British Standards Institute (BSI) shop.