Custom Loft Hatch with Electric Ladder
Premier Loft Ladders work hard with their customers to find solutions to even the most challenging projects. They understand that a standard 'off-the-shelf' product will not be suitable for all applications. This custom loft hatch with electric ladder is a perfect example.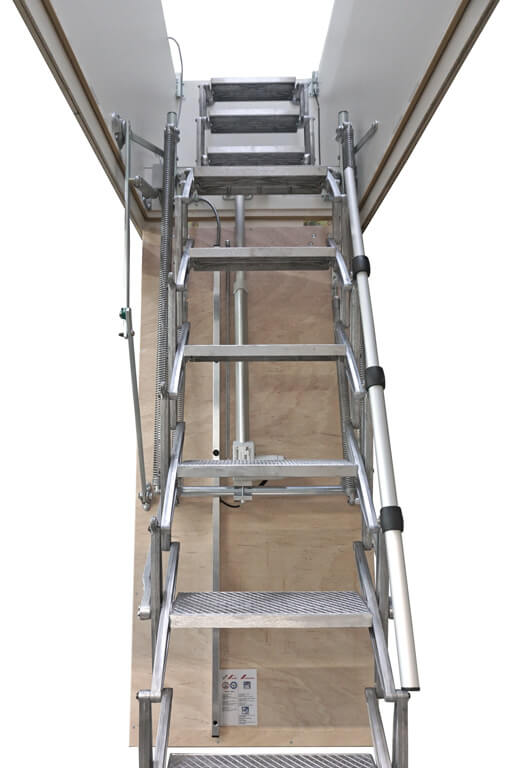 The challenge…
The customer needed easy access to a plant room in a commercial building. Also, it was vital that the ladder could be opened from below and above. However, the most challenging aspect was the very large ceiling aperture of over two metres long and one metre deep.
A custom loft hatch with electric ladder was proposed to overcome this problem. It had the largest possible hatch door, combined with an internal 'deck' to overcome the long aperture length. Also, the internal deck featured 3 extra treads to gain access to the floor above. In most deep ceiling void applications, the treads are fitted to the side of the hatch box. However, the deck allowed for a secondary concertina ladder to be fixed at a 30 degree angle. This is same angle as the electric ladder in its extended position. As a result, it made access through the hatch very easy.
The image below is a drawing of the custom hatch box with electric ladder…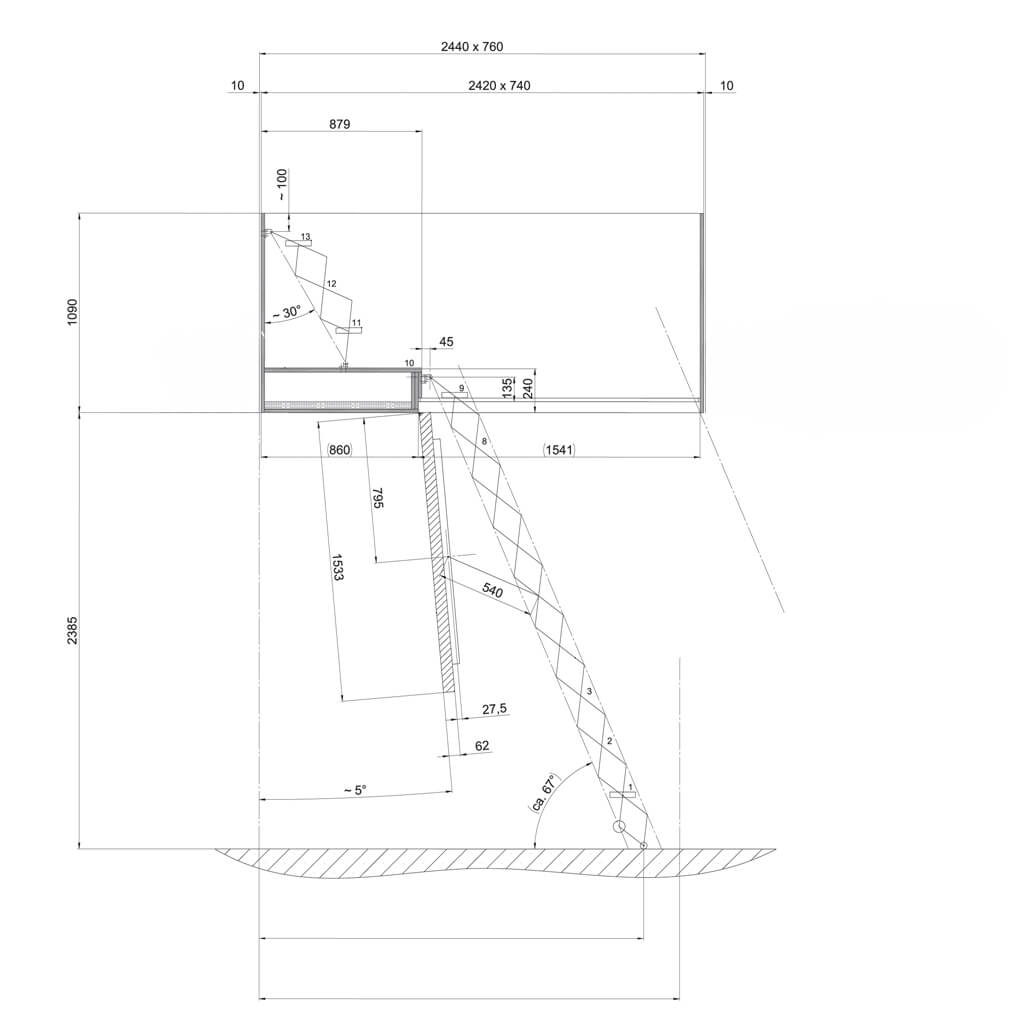 Electric loft ladder
The electric loft ladder offers ease-of-use. As it was also fitted with 2 hard-wired switches, it could be operated from above or below. Furthermore, the electric loft ladder is fitted with a low noise electric motor. In addition, it has the benefit of a back-up power supply. Therefore, in the event of an emergency and power loss within the building, the electric ladder can still be operated.
The ladder is built from heavy duty cast aluminium parts. As such, it is able to take high loads (200 kg per tread) and is very rigid. It also features large treads and a telescopic handrail for comfort and safety.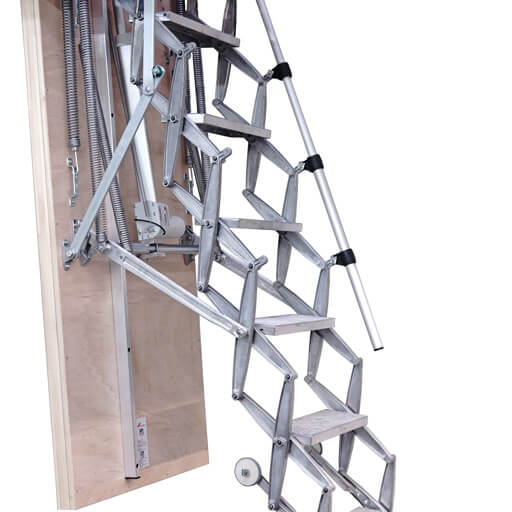 Custom electric loft ladder with low noise electric motor.
Further images of the custom loft hatch and electric ladder…
(Click to expand the images)
Learn more about our custom loft hatch and ladder solutions…
…or contact us to discuss your requirements.